Margarett Mattic Missing Person)
If you have any information as to this person's whereabouts, please contact the number provided. You can submit photos and descriptions of missing people on our Who's Ok page. PLEASE NOTE: We cannot take suggestions for missing people, please submit your photos to the services mentioned in the link above.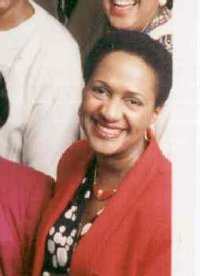 Margaret is 5 feet 3 inches tall, very mild mannered, a sweet personality. She called her friend friend right after the first plane hit around 9:00 in the morning, no one has heard from her since then. If anyone has any information about Margaret, her family can be reached at KYDLady@aol.com or at WMcmiller@yahoo.com. Please help us find Margaret. She was working on the 83rd floor of the first building and if there was an announcement that everything was okay she would have continued to work we hope she is just not able to get to a phone and someone has seen her
Nearly half a million people have visited; viewing well over a million pages since September 11th, 2001.