Syed Abdul Fatha (Missing Person)
If you have any information as to this person's whereabouts, please contact the number provided. You can submit photos and descriptions of missing people on our Who's Ok page. PLEASE NOTE: We cannot take suggestions for missing people, please submit your photos to the services mentioned in the link above.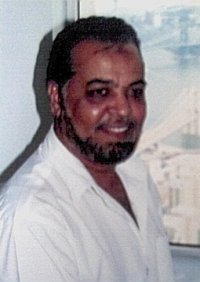 Company: Pitney Bowes
Call: 973-482-8081 or 973-350-1256

Nearly half a million people have visited; viewing well over a million pages since September 11th, 2001.