Images
A selection of images from the World Trade Center and surrounding areas.
Exhibit - From Renewal To Recovery
A current exhibit at the World Financial Center traces the progress of the recovery effort and also shows a scale model of the selected design of the new World Trade Center.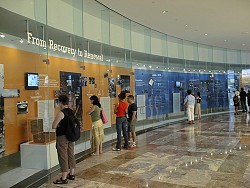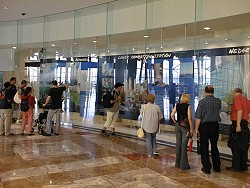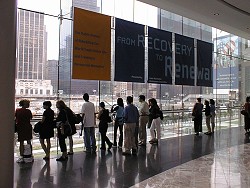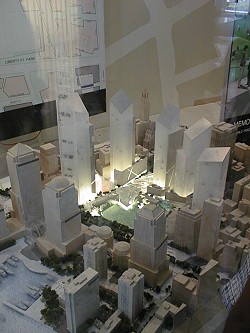 Memorial
On the east side of the pit at the WTC site is a memorial with the names of all those lost.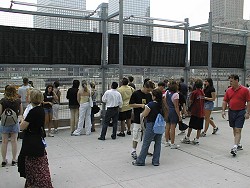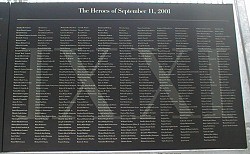 A Look Outside (August 2003)
A view of the pit where the WTC stood, the restored Winter Garden in the World Financial Center, and the damaged Deutsche Bank (130 Liberty St) and 90 West St buildings.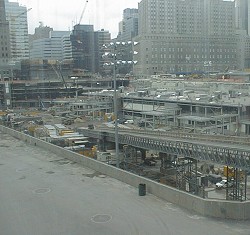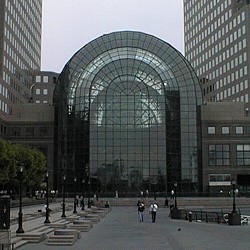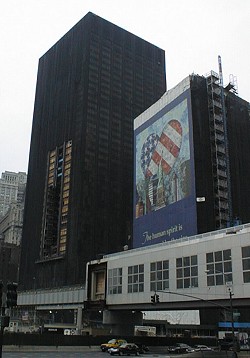 World Trade Center - September 11th
View of the fire and collapse of the WTC and of the light memorial as seen from 14th St in Manhattan.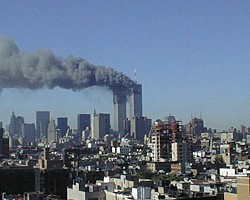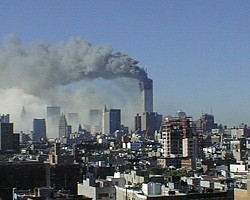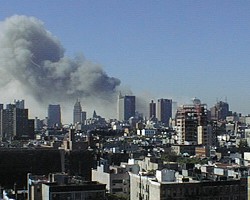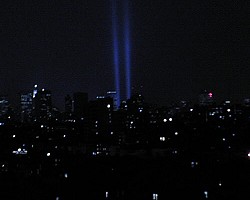 All Images © 2001 - 2003 John T. Haller. All Rights Reserved.
Nearly half a million people have visited; viewing well over a million pages since September 11th, 2001.